Company History
Today's The World Wide Web has beyond the most profitable and powerful medium to promote and operate businesses without boundaries. For businesses and entrepreneurs, this means the existence of a vast potential market for their diverse products and services. All the time your website work as a representative of your company to convey your message, impart information and influence the visitor to understand, grasp and asses your product or service. Websites attract billions of customers who are searching for reliable and cost effective product or service provider - which could be your company. Attitude Infotech is a total Website Solutions and Software Services development company boasting of a proven track record in providing cost effective, innovative and robust business solutions. We focus on combining web-based application development, market-savvy design, and reliable business strategy to advance a client's business goals.
We offer solutions right through all stages of project development, website design, web development, e-commerce applications, offline software, web hosting, IT outsourcing and web marketing.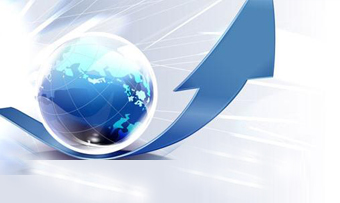 We are not simply programmers or web designers? rather we are business people who know how to use technology to automate manual processes, enhance communication and manage data through web applications. Our business minded approach to web-based Software Development is unique and translates directly to our clients' success.
Working on the lines of strategic thought, productive approach and creative execution, we design, develop and bring to market fully loaded awesome web sites, with interactive flash & multimedia animation, operative web applications, reliable hosting accounts and comprehensive Internet marketing campaigns.
Attitude Infotech seamlessly integrates designing and technical expertise to create compelling solutions that deliver the digital solutions you demand. Founded in 2009, our work brings the ingenious programming techniques, design methodologies, branding strategy, responsive web hosting and unmatched software implementation to hold on to our principal endeavour: increasing client value. Here at ATTITUDE INFOTECH, we believe that a quality product will emerge when you combine a client's brilliant ideas, the creative imagination of our designers and expertise of our development team.
Imagine if you are running a company. Would you allow your sales persons to be dressed in shabby or casual clothes when they are dealing with your customers? By making your staff wear professionally, you are telling your customers that you do care about quality. This works simply because first impressions matter. Same as the marketing executive gives an impression of your company on customer. Website also gives the impression to visitors when they visit on your website. That impression can be good or can be bad.
The Professional Web Design is a strategic blend of Graphic, Creative Designing, Content Planning, and management, along with a robust server/datacenter to host the website. We at Attitude Infotech ensure you that we provide the best of facilities for Customer's Satisfaction by making a unique Website Design so, that it gives the customer just the kind of look they desires.
Experience
Attitude Infotech have experience of successful designs. It is the most important feature that a company should have.
Variety of Services
A company which is having a wide range of services are expected that it has a highest exposure of web design tools and techniques.